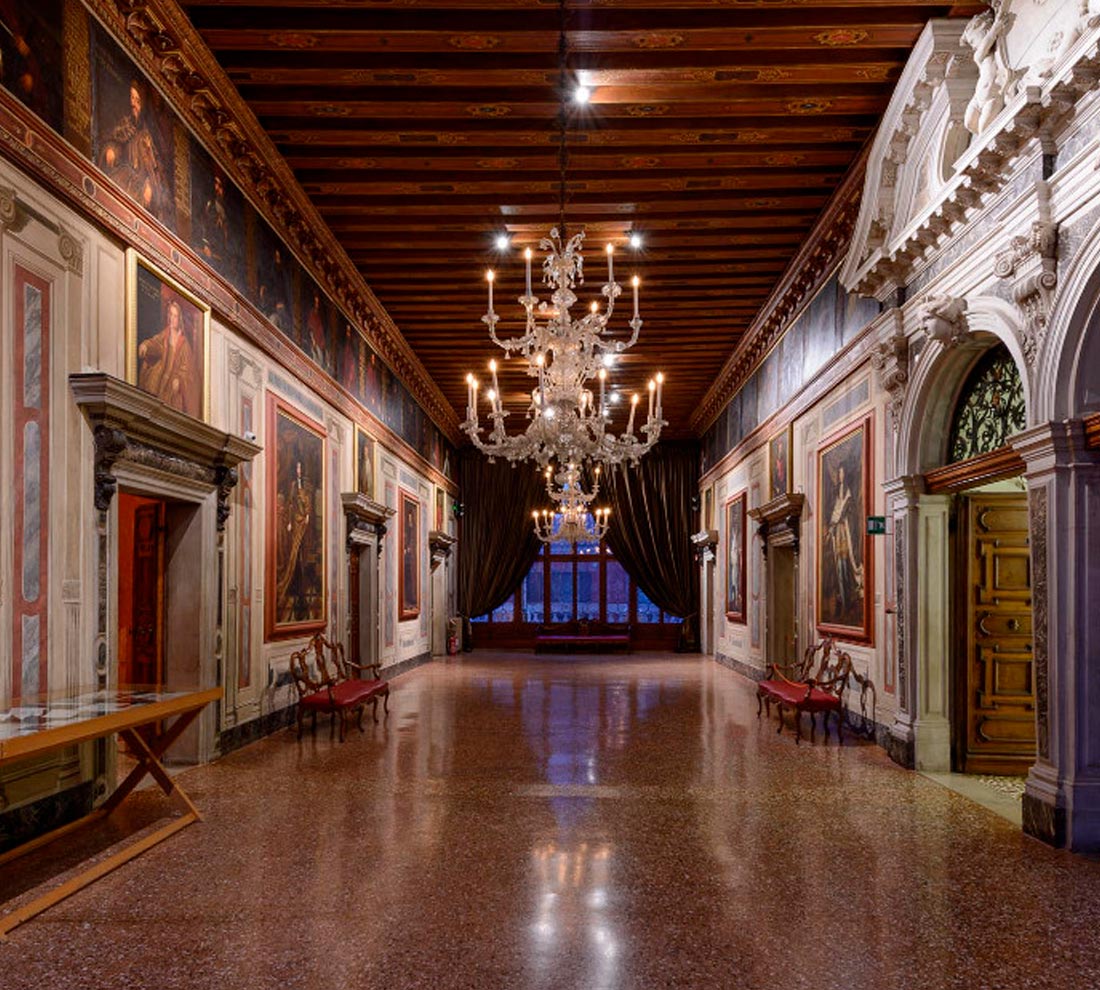 Palazzo Mocenigo
Palazzo Mocenigo is a large building of gothic origin extensively rebuilt at the beginning of the 17th century, when it attained its present appearance. From 17th century, the palazzo was the residence of the San Stae branch of the Mocenigo family, one of the most important families of the Venetian patriciate, seven members of which became doges between 1414 and 1778.
The external façades looking on to the street (salizàda) and San Stae canal are characterised by their large Serlian windows, a common feature in Venetian architecture during the 17th and 18th centuries; these are three-light windows with a central opening and a semi-circular arch above and two lower windows at the sides with entablature that also make it possible to alternate the piano nobile with mezzanines.
The street façade, today the entrance to the palazzo, highlights its extension on the left side, which was the result of the acquisition ofadjacent buildings. With a large central hall (pòrtego) that was used for official functions and goes right through the building, flanked by the other rooms, its interior is typical of all Venetian patrician homes.
Until recently the Mocenigo family still lived in the palazzo and on the first piano nobile one can see Rococo or Neo-classic style frescoes and furnishing that mostly go back to the second half of the 18th century. Many of the rooms are decorated with paintings celebrating the family's glories, the climax of which was when Alvise IV was doge, (1763-1778). Of considerable interest are the ceiling frescoes, completed in 1787 for the marriage of Alvise IV's nephew to Laura Corner,for that occasion are realized the frescoes by Jacopo Guarana (Verona, 1720 –Venezia, 1808), Giambattista Canal (Venezia, 1745 – 1825) e Giovanni Scajaro(around second half of 18th cent.). Of particular note are also the root wood doors and engraved, gilded cornices.